For 24 hour emergency service
Please call 780-782-2367
Leaking plumbing systems
A leak in your plumbing system has the potential to cause problems in your home, such as damaging your walls, ceilings, and floorboards as well as developing mould and mildew. We can find and fix all types of plumbing leaks in your home.  Never underestimate a leak in your plumbing system. A leak can cause substantial damage to your home and result in potentially major financial outlay needed for repair.
Running taps and toilets can be just a nuisance, but the bigger worry can be to the increased water usage.  Not only do you have to worry about increased utility bills, but left unchecked, they can cause more significant damage to the tap or toilet, sometimes requiring replacement.  Addressing these issues in a timely manner will not only save you money but decrease the need for potential replacement in the future.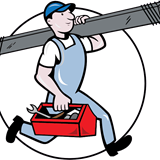 Pricing
Our rates are as follows:
Monday to Friday 8AM - 4PM: $115.00/hour with a 1 hour minimum charge.
After hours and weekends: $172.50/hour with a 2 hour minimum charge.
We offer 24 hour emergency service.
We have no hidden dispatch or administrative charges.
GST will be charged on all invoices.
All credit card payments will include a 3% credit card fee.
Prospect Plumbing & Heating
We specialize in plumbing and heating service. From the smallest home to the largest facility, we have the experience to solve your issues!