For 24 hour emergency service
Please call 780-782-2367
We repair all furnace, boiler and air conditioner makes and models! Our technicians are expertly trained and experienced enough to service whatever problem you may be experiencing. We want to extend the life of your equipment by maintaining it in the best possible effort to avoid costly, unplanned failures.
Our Preventative Maintenance service will provide you with a number of scheduled services such as changing belts and filters, safety checks on all equipment, cleaning coils, lubricating motors and bearings, testing control functions and calibration. Backflow preventor equipment testing, equipment health reporting.
We will identify issues and areas of concern, present a timely repair plan and keep you informed about the equipment you depend on.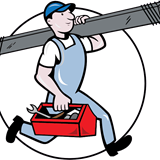 Pricing
Our rates are as follows:
Monday to Friday 8AM - 4PM: $115.00/hour with a 1 hour minimum charge.
After hours and weekends: $172.50/hour with a 2 hour minimum charge.
We offer 24 hour emergency service.
We have no hidden dispatch or administrative charges.
GST will be charged on all invoices.
All credit card payments will include a 3% credit card fee.
Prospect Plumbing & Heating
We specialize in plumbing and heating service. From the smallest home to the largest facility, we have the experience to solve your issues!