For 24 hour emergency service
Please call 780-782-2367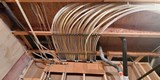 We offer free in-home quotations for your renovation or restoration project.
Renovating?
We can help with your renovation project.  New bathroom in the basement?  Remodel and existing kitchen? From a faucet change to a complete re-model, we can help!  We can help you update your homes look.
Restoration
We can upgrade your boiler, furnace and hot water tank.  Looking for a tankless water heater? We can do an assessment and find the best solution for your needs.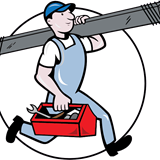 Pricing
Our rates are as follows:
Monday to Friday 8AM - 4PM: $115.00/hour with a 1 hour minimum charge.
After hours and weekends: $172.50/hour with a 2 hour minimum charge.
We offer 24 hour emergency service.
We have no hidden dispatch or administrative charges.
GST will be charged on all invoices.
All credit card payments will include a 3% credit card fee.
Prospect Plumbing & Heating
We specialize in plumbing and heating service. From the smallest home to the largest facility, we have the experience to solve your issues!