For 24 hour emergency service
Please call 780-782-2367
Heating System Giving You Trouble
Our technicians have experience servicing all major makes of furnaces and boilers. We continually upgrade our skills and keep our knowledge of products current through training and factory support.
Furnaces
Winters are long in Edmonton and area.  Having a furnace you can depend on is a necessity.  We provide service and maintenance on all makes of furnaces.  We will verify operation, perform all safety checks and make recommendations on any issues we identify. 
Did you know one of the most common failures regarding your furnace is a plugged filter?  By restricting air flow, your furnace is working harder than it needs to.  This does lead to over heating, and an over heated furnace is a non-functioning one.  Call for a furnace tune up and check out to avoid losing heat when you need it the most!
Hot Water Tanks
What Is A Hot Water Tank?
A hot water tank is basically a sealed container that heats water using either gas or electricity. In addition to heating water for showers, baths, washing machines, etc., these tanks have many uses in the home. They're used to heat swimming pools, spas, saunas, and even space heaters.
How Do You Know If Your Hot Water Tank Needs Repair?
Most homeowners don't realize that their hot water tank needs repair until something goes wrong. When you notice problems, it's best to call a professional who specializes in repairing hot water tanks.
Why Should I Hire A Professional To Fix My Hot Water Tank?
Hot water tanks are complicated devices that require specialized training to diagnose and fix properly. It's not uncommon for them to fail without warning, especially if they're old. Also, if you try to do any repairs yourself, you might make things worse instead of fixing the problem.
How Can I Tell If My Hot Water Tank Needs Repair Now?
If you notice any issues with your hot water tank, then it probably does need repair. Here are some telltale signs that you should call a professional:
Your hot water doesn't flow evenly throughout the day.
There are leaks around the tank.
Your water bill keeps rising.
You hear strange noises coming out of the tank.
Residential Boilers
Heating boilers are a critical piece of your home's infrastructure.  A well maintained boiler is an efficient boiler.  We can provide repairs and service to all makes and models, no matter their age!  Our techs have years of experience with hydronic heating systems.  ASK about our preventative maintenance programs.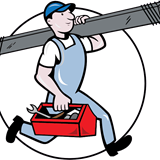 Pricing
Our rates are as follows:
Monday to Friday 8AM - 4PM: $115.00/hour with a 1 hour minimum charge.
After hours and weekends: $172.50/hour with a 2 hour minimum charge.
We offer 24 hour emergency service.
We have no hidden dispatch or administrative charges.
GST will be charged on all invoices.
All credit card payments will include a 3% credit card fee.
Prospect Plumbing & Heating
We specialize in plumbing and heating service. From the smallest home to the largest facility, we have the experience to solve your issues!