For 24 hour emergency service
Please call 780-782-2367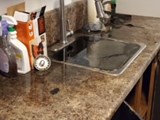 Plugged drainage can be a nightmare!
Water coming from the sink, toilet, or floor drain are all extremely unsettling.  We can clear those drains using the best equipment on the market.  We also partner with one of the best in the industry to tackle the biggest projects.  From a plugged toilet to flushing stacks in multi family buildings, we can handle it all.  
Sink taking a longer time to drain than before?  Toilet gurgling?  Bubbles showing up around the floor drain when you do laundry?   These can all be indicators of bigger problems on the horizon.  Let us help solve these issues for you and prevent damages that blocked drains cause.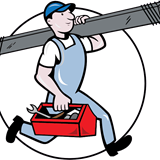 Pricing
Our rates are as follows:
Monday to Friday 8AM - 4PM: $115.00/hour with a 1 hour minimum charge.
After hours and weekends: $172.50/hour with a 2 hour minimum charge.
We offer 24 hour emergency service.
We have no hidden dispatch or administrative charges.
GST will be charged on all invoices.
All credit card payments will include a 3% credit card fee.
Prospect Plumbing & Heating
We specialize in plumbing and heating service. From the smallest home to the largest facility, we have the experience to solve your issues!