For 24 hour emergency service
Please call 780-782-2367
We at Prospect plumbing and heating understand that when the heat goes out things go wrong. Our technicians are well trained in boiler and furnace Heating systems. We are backed by factory support and training.  We can get your heat back on in a timely manner at a minimum cost. 
We also offer maintenance programs to ensure that these issues do not arise in the future.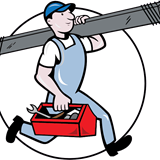 Pricing
Our rates are as follows:
Monday to Friday 8AM - 4PM: $115.00/hour with a 1 hour minimum charge.
After hours and weekends: $172.50/hour with a 2 hour minimum charge.
We offer 24 hour emergency service.
We have no hidden dispatch or administrative charges.
GST will be charged on all invoices.
All credit card payments will include a 3% credit card fee.
Prospect Plumbing & Heating
We specialize in plumbing and heating service. From the smallest home to the largest facility, we have the experience to solve your issues!